Big Time Performance Horses
is a joint venture between two families (Half Dun Ranch and Red Zed Livestock Co.) committed to raising top quality roping and barrel racing mounts in Northern Alberta.  We bought our premiere stud '
KN Fabulous in Vegas
', from Kenny Nichols in Waco, Texas. 
'Vegas'
is an own son of '
Frenchmans Fabulous
', (featured in the Nov 2013 issue of Western Horseman) 7/8'ths brother to Kristie Peterson's four time world champion barrel horse '
Bozo
'.  Our focus is to breed a small group of top quality mares and train the progeny in the event they are best suited.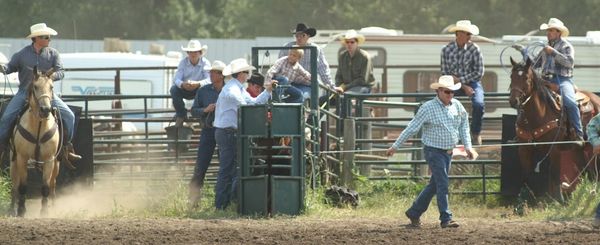 (Photo credit to Lora Davies, 2012)
You are visitor number: 35822